An Ohio Republican Congressman representing East Palestine says it's "past time" for Secretary of Transportation Pete Buttigieg to hear the concerns of residents ahead of a town hall Wednesday night, saying he'll "save him a seat."
A train with 50 rail cars, 10 of which were carrying vinyl chloride, derailed in East Palestine on Feb. 3. The derailment caused hazardous chemicals to spill onto the ground and sent a plume of smoke into the air. 
Officials conducted a controlled release of chemicals because of the risk of an explosion, releasing thick smoke into the air. Residents were evacuated before the controlled release was performed.
A town hall meeting hosted by the East Palestine officials is scheduled for Wednesday at 7 p.m. at a local high school.
OHIO TRAIN DERAILMENT: GOV. MIKE DEWINE SAYS IT'S 'ABSURD' CARGO WASN'T CONSIDERED 'HIGH HAZARDOUS MATERIAL'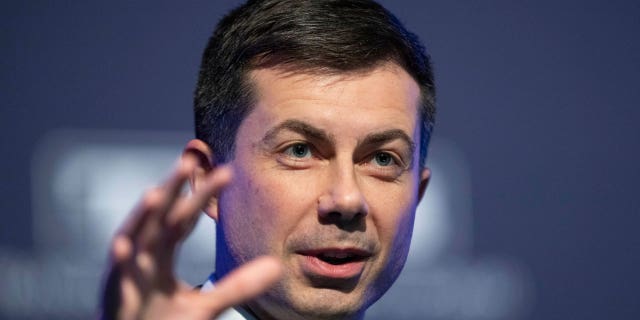 Rep. Bill Johnson, R-Ohio, called on Buttigieg to attend the meeting in a tweet on Wednesday.
"@SecretaryPete, hope to see you tonight at the town hall in #EastPalestine. I'll save a seat for you. It's past time you hear the concerns of residents affected by the train derailment," Johnson said.
The U.S. Environmental Protection Agency said on Tuesday that it hasn't detected health concerns from the air in the area.
"Since the initial derailment, EPA has led robust air-quality testing (including with the state-of-the-art ASPECT plane) in and around East Palestine," EPA Great Lakes said in a tweet. "At this time, our air monitoring has not detected any levels of health concern that can be attributed to the incident."
Some residents are reporting that animals are becoming sick or even dying after East Palestine Fire Chief Keith Drabick said on Feb. 7 that it was safe for evacuated residents to return.
One East Palestine resident, Nathan Velez, told 'Jesse Watters Primetime" that he has had persisting headaches that are related to the chemicals in the air.
OHIO RESIDENTS FEAR TRAIN DERAILMENT POISONED AIR, GROUND, REPORT ANIMALS DYING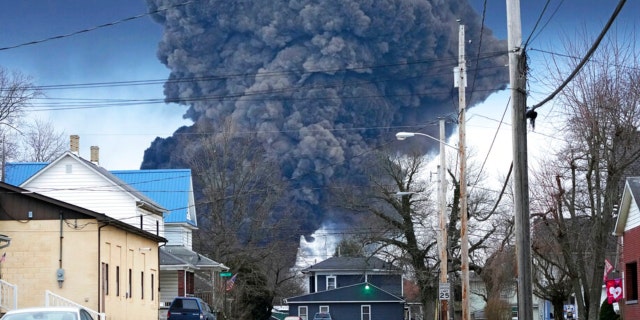 "My house is just across the tracks … and it smells, too. You can't spend a lot of time here without feeling like crap," he said. "And my question is why, if it's okay if it's safe, and all these people say it's safe, if it's so safe and okay then why does it hurt?"
The EPA told Norfolk Southern in a Feb. 10 letter that the company is liable for cleanup and said some contaminated soil wasn't disposed of correctly, according to WKBN.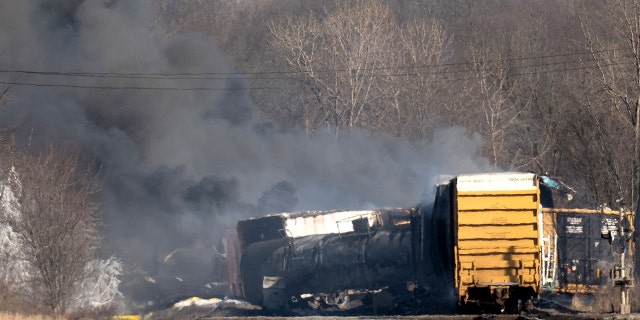 "Five railcar tankers of vinyl chloride were intentionally breached; the vinyl chloride was diverted to an excavated trench and then burned off. Areas of contaminated soil and free liquids were observed and potentially covered and/or filled during reconstruction of the rail line including portions of the trench /burn pit that was used for the open burn off of vinyl chloride," the EPA said in the letter.
Fox News Digital reached out to the Department of Transportation for comment.
Fox News' Chris Pandolfo contributed to this report.
pdf vi32b bingo blitz credits generator 2022
pdf vi32b bingo blitz credits generator 2022
gem generator brawl stars without human verification dontruko
gem generator brawl stars without human verification dontruko
how to get free tiktok coins in 2023 tecnoguias
how to get free tiktok coins in 2023 tecnoguias
amazon wants to give you free money for prime day 2022 bgr
amazon wants to give you free money for prime day 2022 bgr
unlimited free stumble guys gems generator 2023 new method
unlimited free stumble guys gems generator 2023 new method
avakin life coin generator no human verification sketchfab
avakin life coin generator no human verification sketchfab
real instant bingo blitz free credits generator
real instant bingo blitz free credits generator
best brawlers for current maps to play brawl stars stats
best brawlers for current maps to play brawl stars stats
free gems elazargamecheats instagram photos and videos
free gems elazargamecheats instagram photos and videos
today s free spins coins daily coin master rewards 2023
today s free spins coins daily coin master rewards 2023