A lawsuit from civil rights organizations accusing private prisons in Arizona of practicing slavery is now before the Ninth Circuit Court of Appeals amid a broad left-wing pushback against the use of private prisons and immigrant detention centers.
The lawsuit, led by the NAACP, was initially filed in 2020 against the Arizona Department of Corrections, arguing the state is violating the Eighth Amendment's ban on cruel and unusual punishment and the 13th Amendment's prohibition of slavery.
The suit argues the use by the state of private prisons involves "substituting a prisoner-corporation relationship for a state-prisoner relationship by relegating prisoners to the status of human inventory and making prisoners slaves to the private prison corporations; attenuating government protection, oversight, safety, and wellbeing of prisoners within the private prisons; and creating financial incentives to design and operate facilities that incarcerate more people for longer periods of time."
The state argued that the lawsuit is mounting a "general attack on the use of private prisons and relies on speculation that private operators may engage in unconstitutional conduct or have engaged in such conduct in non-ADCRR-contracted facilities in the past and that they may be harmed if the operators behave as they have alleged."
CALIFORNIA BANS PRIVATE PRISONS AND IMMIGRANT DETENTION CENTERS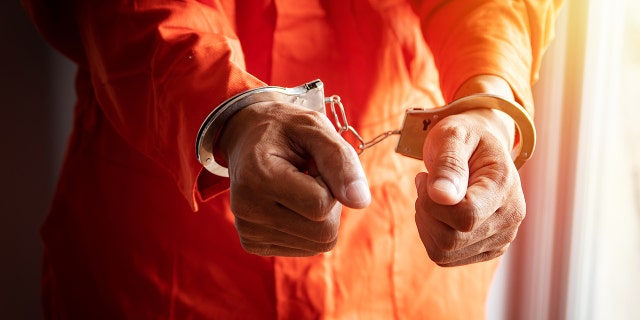 Arizona Central reported at that time that about 8,000 inmates of an overall population of around 40,000 were incarcerated in private jails. A federal court dismissed the lawsuit, and an appeal is now before the traditionally liberal Ninth Circuit. The plaintiffs hope the case reaches the Supreme Court.
A number of briefs have been filed in favor and against the lawsuit. On the plaintiff's side, briefs filed by left-wing and civil rights groups argue that the reintroduction of private prisons is a callback to racist practices from the 19th century and that such prisons have greater racial disparities and worse conditions. 
AZ GOV. KATIE HOBBS CREATES COMMISSION TO STUDY STATE'S PRISON PROBLEMS 
"Today, attempts to evade the Thirteenth Amendment's prohibition against slavery are being tested again using private, for-profit corporations who bid for, buy and sell, and extort prison labor from U.S. citizen prisoners, many of whom are African American," a brief by the professors and graduates of the University of Arkansas Little Rock states.
An amicus brief filed by Latino Justice noted some private facilities are used to house immigrants and claimed the centers include "glaring racial disparities."
"These centers overwhelmingly detain Black and Latino people who have not been accused of any crime, but are instead held for alleged violations of civil immigration law," it says.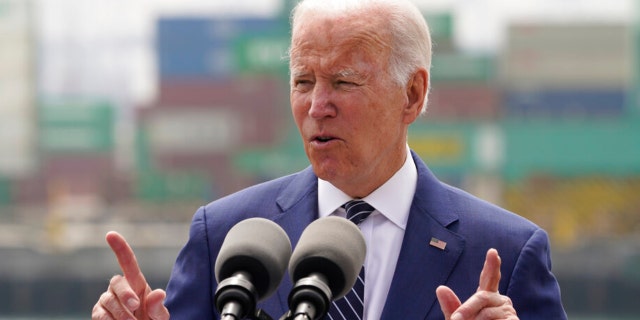 The brief also notes that the Biden administration has pledged to shut down a number of private immigration detention centers. The administration has been aiming to rely on Alternatives to Detention, and the number of immigrants in custody across the U.S. remains low. 
California banned for-profit prisons in 2019, including for-profit immigration detention centers.
A separate brief by the Florence Immigrant & Refugee Rights Center argues the system is exacerbated by detention quotas that undermine due process for those in custody.
AFTER CHESA BOUDIN, NEW SAN FRANCISCO DA CRACKS DOWN ON CRIME, BUT ANTI-COP VIEWS STALL PROGRESS
"The same companies profiting from the mass incarceration system have capitalized on the mass detention of immigrants, leading some scholars to compare incarceration of Black men in the 'new Jim Crow' with the increased use of for-profit detention to hold immigrants, many of whom are Latinx," the brief says.
Other groups have pushed back in support of Arizona. The Day 1 Alliance, which emphasizes the importance of the private sector in American life, argues that the private sector operation of prisons is beneficial for the inmates and society in general.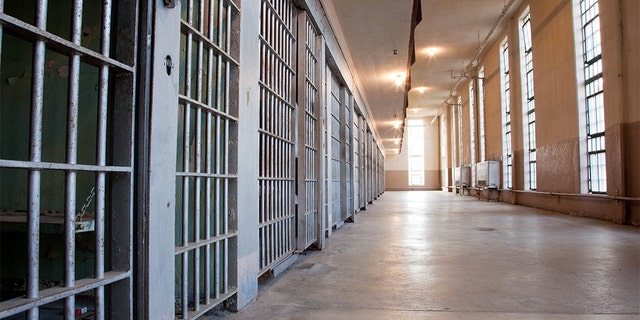 They argue the use of private sector prisons is subject to multiple levels of oversight, often embedded in their government contracts, and reject the idea that contractors will cut corners to pursue greater profits. It also notes the use of substance counseling and educational and vocational programs to help reduce recidivism rates.
"Private sector contractors are able to maintain lower costs because their size and experience enable them to take advantage of economies of scale in their purchasing power for such essentials as clothing, food, health care services, hygiene items and various other services and supplies," they say.
They also argue that the language of Arizona's statutes, which say a proposal for a contract cannot be accepted until it offers cost savings, results in a "detailed statutory scheme (that) mandates cost savings while maintaining service quality, which benefits the taxpayer while causing no detriment to incarcerated individuals."
"The required cost savings that are realized through utilizing private sector contractors are designed to combat the enormous strain placed on government budgets by increases in the number of incarcerated individuals," the alliance argues.
It cited data that contractor-operation facilities cost $64.65 per inmate per day compared to $80.20 per day for their public counterparts.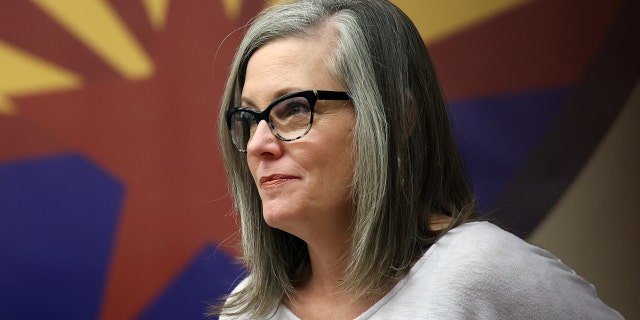 The brief accuses the plaintiffs of "hurling baseless insults at these private sector contractors, filled with hyperbole and fictitious assertions that are devoid of factual validity." 
"The reality is that the efforts of these private sector contractors should be lauded and replicated, including their goal of improving the lives of the inmates who cross the thresholds of the facilities that they operate," they say.
CLICK HERE TO GET THE FOX NEWS APP
The case comes as Gov. Katie Hobbs on Wednesday announced the creation of a commission to study problems in Arizona's prisons, including staffing levels and the health care offered to those behind bars.
The creation of the commission by Hobbs, Arizona's first Democratic governor since 2009, came several days after she ordered a separate review of the state's death penalty protocols. 
"We cannot deny there is an urgent need to provide transparency and accountability in Arizona corrections system," Hobbs said.
The Associated Press contributed to this report.
 

free instagram caption generator copy ai
nintendo eshop gift card generator 100 unused free unsplash
find snapchat users to add nearby friends simply tap the ghost at t
23 tinder gold generator ideas pinterest
100 authentic zepeto free zems generator without
coin master liens des tours spins et coins gratuits gamewave
tiktok coins ge details start gg
stumble guys cheats free stumble guys generator opensees
TikTok Coins Free – How I've Got 500,000 Free Tik Tok Coins Tutorial 2023 [iOS & Android]
continue with tiktok followers generator 2023 free updated
free coin master spins generator 2023 no human verification
31 of the best ways to earn free amazon gift cards in the uk
avakin life unlimited avacoins hack online generator no human
blitz free credits bingo blitz hack 2023 link android ios
coin master spins and links free spins of the day 22 01 2023
genshin impact 2 6 update how to get 11000 primogems for free
https free instagram followers generator readthe
free nintendo eshop codes generator no human verif servicenow
psn code generator free psn gift card in 2023 youtube
snapchat score generator no human verification google colab